Levels of Association
Joining the Association means that you will become a part of one of the World's most select and exclusive membership organisations. You will be able to add the post nominals 'ASRA', 'LSRA' or 'FSRA' after your name. Our regular newsletter, blogs and interviews will keep you informed of the progress and evolution of the science. The Associations conferences will provide an opportunity for you to meet other super recognisers, to share your experiences and to hear from leading academics in the field. Our ethics and standards committee are now finalising the Association's Code of Practice which will set the baseline and provide the international yardstick for quality and the benchmark paradigm for super recognition as the third leg of the forensic triangle of DNA, fingerprinting and super recognition.
Associate
(ASRA) Associate of the Super Recognisers Association:
Those who have shown interest in super recognition by registering on the website and have applied to become an Associate.
Licentiate
(LSRA) Licentiate of the Super Recognisers Association: Those who have passed both the online course and an ASR approved training course. (Becoming a Licentiate is a higher level than Associate and means 'A holder of a certificate to practice a particular profession.')
Fellow
(FSRA)
Fellows will be selected at the discretion of the Executive of the Association after a period of time as Licentiates and having shown great aptitude and/or contributed significantly to the development of the science of Super Recognition.
Honorary Fellow
(FSRA) Honorary
will be selected by the Chairman and Executive of the Association as having made a major contribution to the development of the Super Recogniser discipline or having raised the profile of the science within the judiciary and law enforcement communities.
If you would like to join the Association of Super Recognisers, please fill out the register form. Once completed, you will be able to login to the Subscribers Area and you will be emailed further information.

Anyone with an interest in the science or practical use of Super Recognisers can become an Associate and be part of the development of this exciting new tactic, which is applicable to law enforcement, security, military intelligence and border security.

The Association is a 'not for profit' organisation, which means that any funds which are generated are put back into the development of the Association, the science of Super Recognition and invested in the good of its Associates and Licentiates.

Being an Associate will allow you to keep abreast of the latest developments and see job opportunities. You can also use the post nominals ASRA after your name. You can get this all for the small cost of £95 per year. This is automatically renewed per annum.
There is a reduction in fees for those joining the ASR who are or have been a member/officer of any Police force, military organisation or Government Agency.
A service number is required where applicable.

If you wish to progress to the operational stage – Licentiate (LSRA) – and hold a licence to practice as a Super Recogniser, you should take the test on the University of Greenwich website and register your details with them: Register

If you have already taken the above test then please send the results to:
gemma.havard@associationofsuperrecognisers.org

At present we are unable to accept test results from other universities. The above test is the most up to date super recogniser assessment and the Association is driving for a common, international standard. Having proved your ability, the next stage to becoming a Licentiate is to take a course recognised by the Association.

If you believe that you qualify to become a Licentiate please contact our joining team and we will start a formal process to validate your credentials as a super recogniser.

If you have any questions, please get in touch via our Contact Page
If you would like to join the Association of Super Recognisers please fill out our registration form.
Benefits of Licentiate
Licentiates are very special people and we need to ensure that their skills are recognised and leveraged to best advantage in the fight against crime and extremism. Hundreds of thousands of hours of CCTV imagery are recorded every minute across the globe. Very little of this collection, however, is ever used in evidence to gain a conviction. Many police forces now pay little or no attention to so called 'low level' crime. Such crime involves shoplifting or theft of personal items such as laptops, handbags or wallets. These may be 'low level' crimes in the broader scheme of affairs, but to their owners, loss of their property they can be devastating.
Super recognisers will help to redress that balance and address such crimes – and the more major ones as well. Being an Licentiates will enable you to connect with others practitioners who share your specific skills and relate your experiences to the worldwide diaspora of super recognisers. You will receive: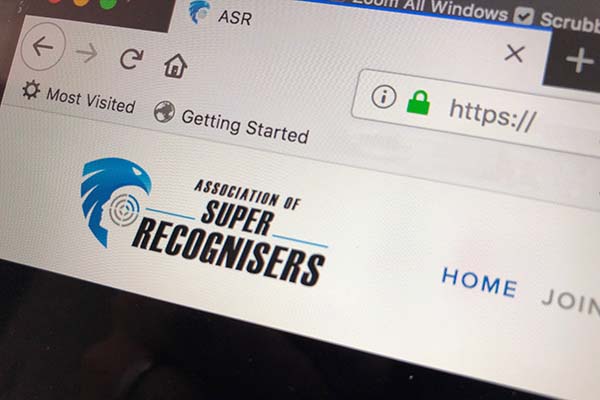 Access to the Licentiates area of the website where news, jobs, information and views can be shared and accessed.
A personal certificate of association signed by our Chairman, Lord Lingfield.
Appropriate post nominals after your name (LSRA – Licentiate of Super Recognisers Association, FSRA – Fellow of Super Recognisers Association).
Discounted attendance at Association of Super Recognisers conferences.
The opportunity to attend a presentation ceremony at a prestigious location in London.
An Association of Super Recognisers identity card.
'The Recollection'
Online copy of our newsletter.